The Duke – a strong name for a young cat who needed to be strong!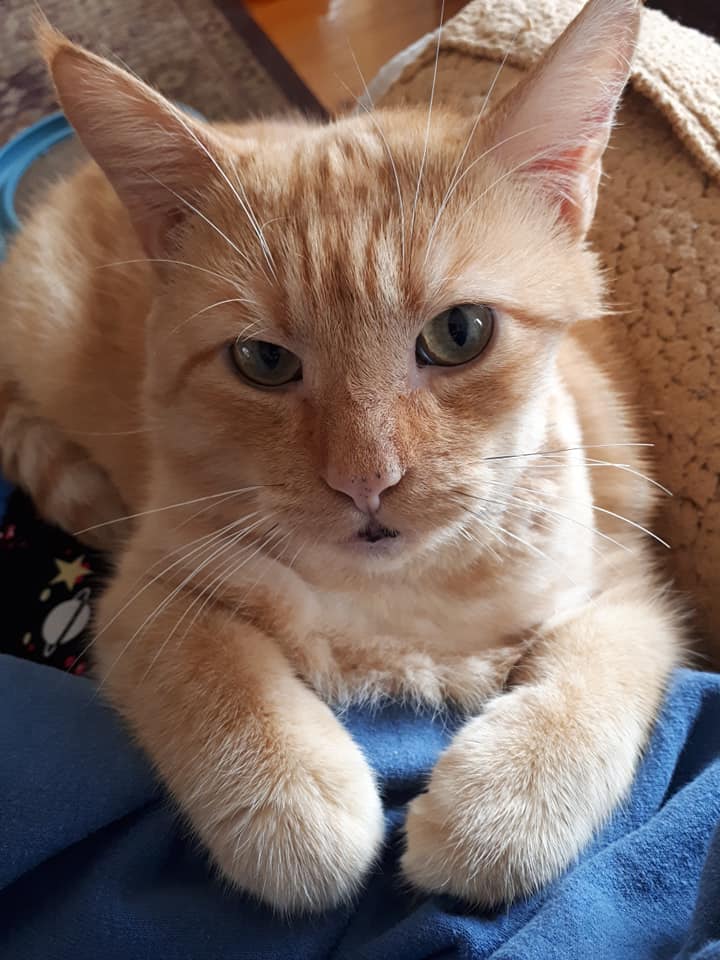 The Duke was found as an abandoned cat at the Haines Lake campground that various people were feeding. One day, someone noticed that he seemed to be ill and injured so she contacted Friends of Ferals. We picked him up and brought him to the vet for immediate medical attention. He had a huge wound on his neck that had abscessed and burst. He also had fleas and a horrendous case of ear mites. The vet treated his wound and administered an antibiotic shot, tested and neutered him, then treated him for fleas and ear mites. Our foster mom Linda cleaned his wound daily and took him to and from appointments for more antibiotics. We were hopeful that he would bounce back quickly but his predicament continued. A couple of weeks later, his wound appeared to be worsening necessitating further surgery to debride the wound. After two weeks the wound reopened again requiring a 3rd surgery with drainage tubes. At his next checkup, the vet discovered another small hole opening up in the stitches, requiring a 4th surgery. We believe the wound was itching and Duke was digging at it. With another good cleaning during his 5th visit and a cortisone shot we are really hoping this story will end successfully when his stitches are finally removed later this week! Once we have the all clear, The Duke will be ready for his "furever" home. The Duke's costs so far total $1,594.90. WE ARE APPEALING for your help with his costs and are asking for donations of any amount. No amount is too small.
Donations would be very much appreciated and may be made by eTransfer or PayPal to donations@friendsofferals.ca, or by cash or cheque to Society for the Friends of Ferals, PO Box 1527, Digby, NS B0V 1A0. For all donations of $10.00 or more, official donation receipts for tax purposes will be issued immediately. Need catnip toys or other goodies for your cat, dog or home? Another way you can help is to make a purchase from our online fundraising store: http://friendsofferals.ca/store/ Items may be picked up in the Town of Digby or shipping by Canada Post can be arranged at our cost.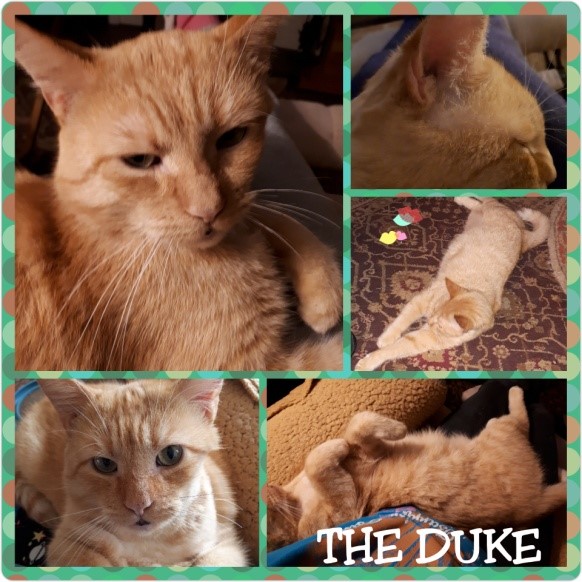 This is what The Duke looked like when he first came into our care: