Home at Last!
On March 7,2020 Lexi was rescued by Friends of Ferals as a new mother with very little milk to feed her 8 newborn kittens. 2 had already passed away before we were contacted, so FOF took in Lexi and her 6 remaining kittens.
They required round the clock bottle feeding by two of our volunteers. All survived and became healthy, playful young kittens.
All 6 kittens were adopted this week (May 3 to 5, 2020)! 5 have gone home, with 1 more to be taken home this week.
Mama Lexi was adopted as well!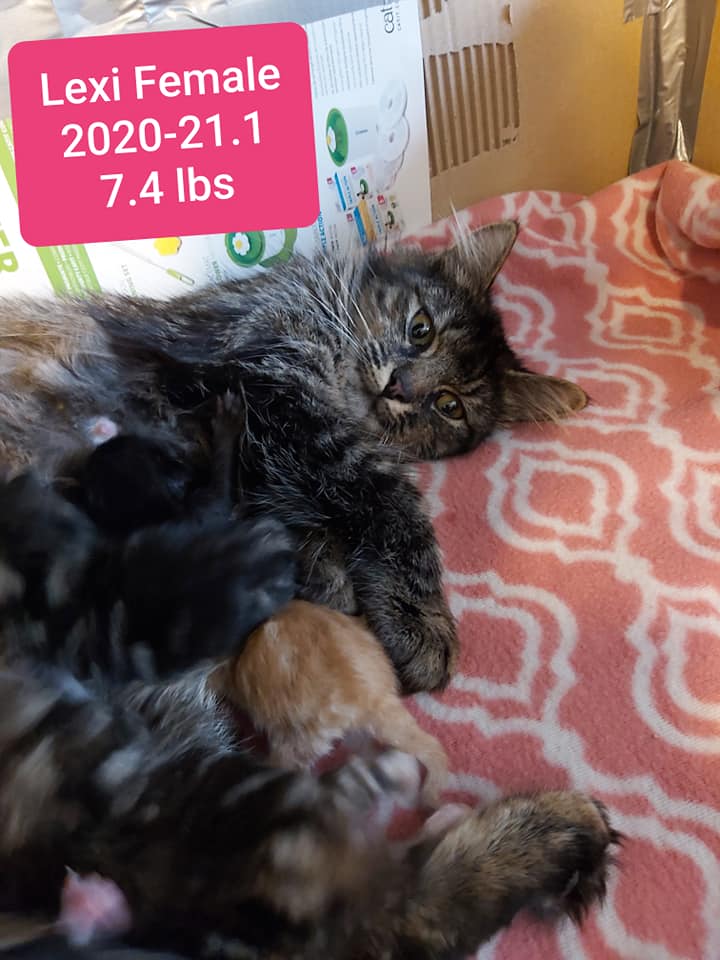 Lexi's 6 surviving kittens! The below tags are Friends of Ferals rescue incident numbers and birth weights.