DigbyCare25 is a group of women that encourage positive change in our community one $25 donation at a time.
They bring women together 4 times a year to make a donation to a local, registered charity (Digby, the Islands, Annapolis Royal, Bear River and Weymouth).
This past quarter, Friends of Ferals was selected to receive a large donation pooled together by the women that make up this innovative group.
The below pictures were taken during the presentation to our group.
On behalf of all of us, thank you for your tremendous support!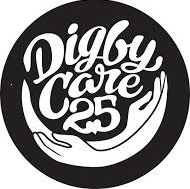 Special thanks to all DigbyCare25 donors:
Alison Vassallo
Amanda Bradley
Amanda Elderkin
Andrea Hoyt
Angela O'Neil
Anne Littlewood
Ariel Rice
Barbara Woolnough
Beth Earle
Beth White
Brenda Teed
Carol Banks
Carol Richards
Carol Winchester
Carolyn McClafferty
Cheri Howe
Cheryl Ross
Christine A Hutchins
Christine D'Ambrose
Cindy Goodwin
Cindy Hazel
Claire Goucher
Colleen Weir
Danielle Quinlan
Debbie Haight
Deborah Miller
Deborah Pyne-Young
Debra Applejohn
Debra Bondy
Debra Boudreau Everett
Diane Stanton
Diane Thibodeau
Donna Hewey
Edythe Amirault
Elaine Turner
Elizabeth Rogers
Florence Lewis
Gail Hersey
Hazel Davis
Jacqueline Amirault
Jacqueline Titus-Smith
Jana Amirault
Jeanne Belliveau
Jennifer Vantassel
Jillian MacNutt
Joan Halliday
Judi Wilson
Judy Crowell
Kathryn Sivret
Kelli Janson
Kym Roy
Linda Carty
Linda Haight
Lisanne Turner
Loretta Haight
Lynne Winchester
Madisen Goodwin
Maja Husistein
Margo Levy Nesbit
Marilyn Mackintosh
Marion Croft
Maritza Adams
Marjorie Beveridge
Marlene Lefurgey
Megan Haslam
Megan Robinson
Michelle Levings
Monika Treleaven
Nancy Hartnett
Niki Lewis
Nola Brennan
Pat Levings
Pat Rice
Patricia Potts
Pearl Janson
Poppy Balser
Rhonda Fraser
Roberta Journeay
Ruth Burke
Ruth Scheringhong
Sarah Price
Sharon Doucette
Sharon Macalpine
Sharon Marshall
Shelley Francis
Sheree Lynn Halliday
Susan Young
Verna George
Verna Wagner
Vickie Robbins
Vivian O'Neil
Wanda Pulley
Wendi Bradley
Yuki Inoue